Perk Up Cafeteria
We invite you to come relax, hang out and enjoy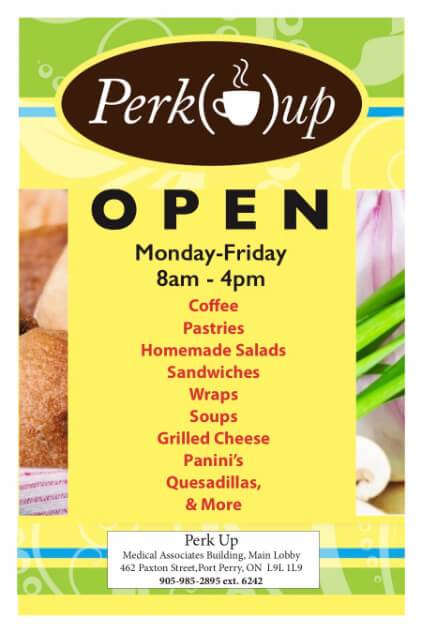 Location:
Main Lobby of the North Durham Health Centre
Contact:
905-985-2895 ext 6242
About Perk Up Cafeteria
Perk Up offers a variety of coffee, teas and beverages as well as light lunches made fresh in-house daily. Catering menu also available.
*FOOD ALLERGY NOTICE:
PLEASE BE ADVISED THAT ALL OF OUR MENU ITEMS MAY CONTAIN THESE INGREDIENTS: MILK, EGGS, WHEAT, SOYBEAN, PEANUTS, TREE NUTS, FISH AND SHELLFISH.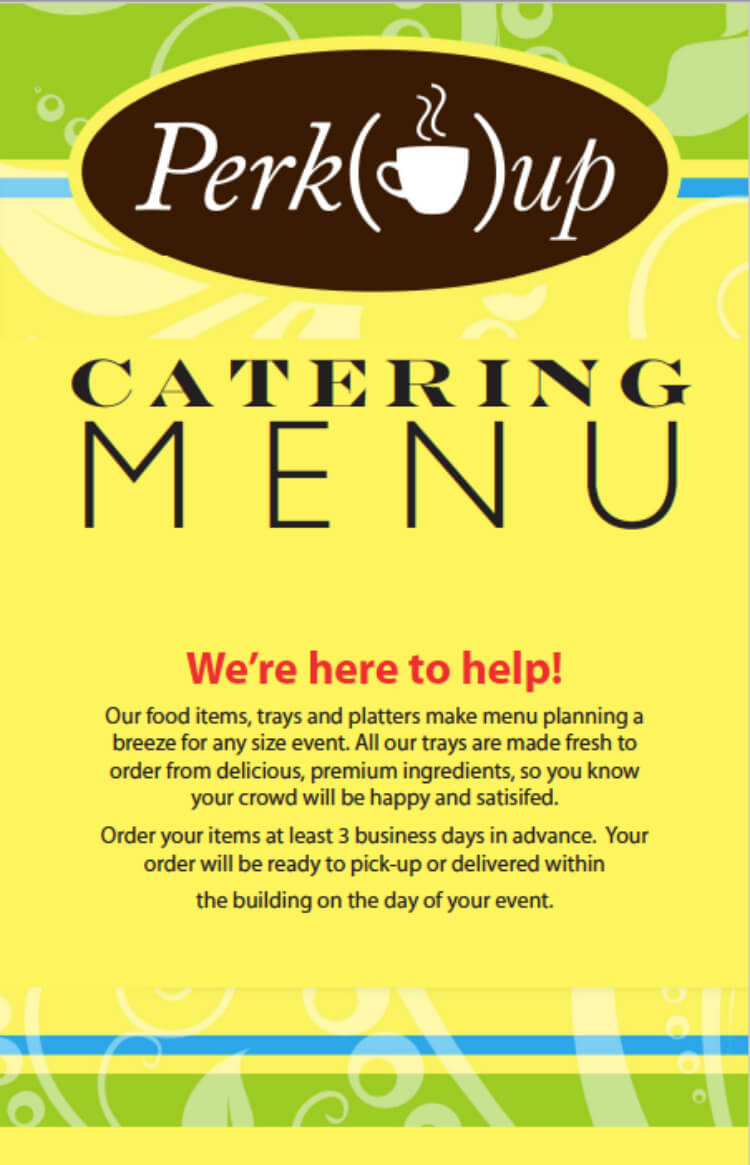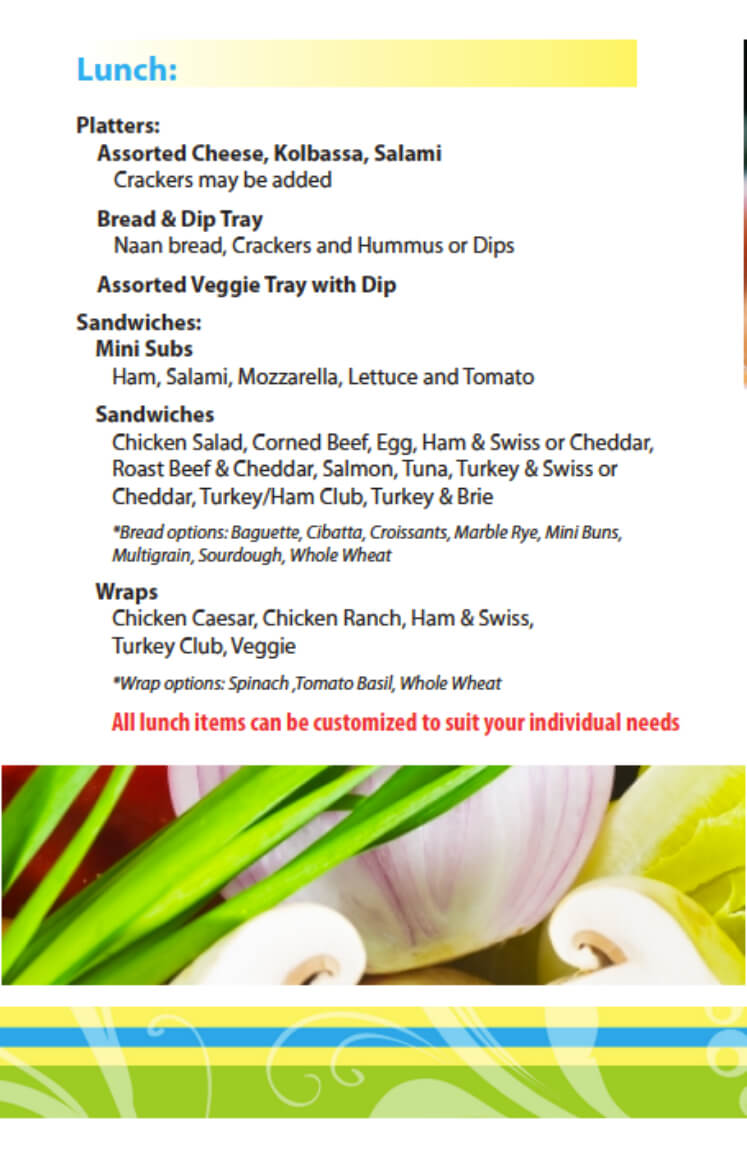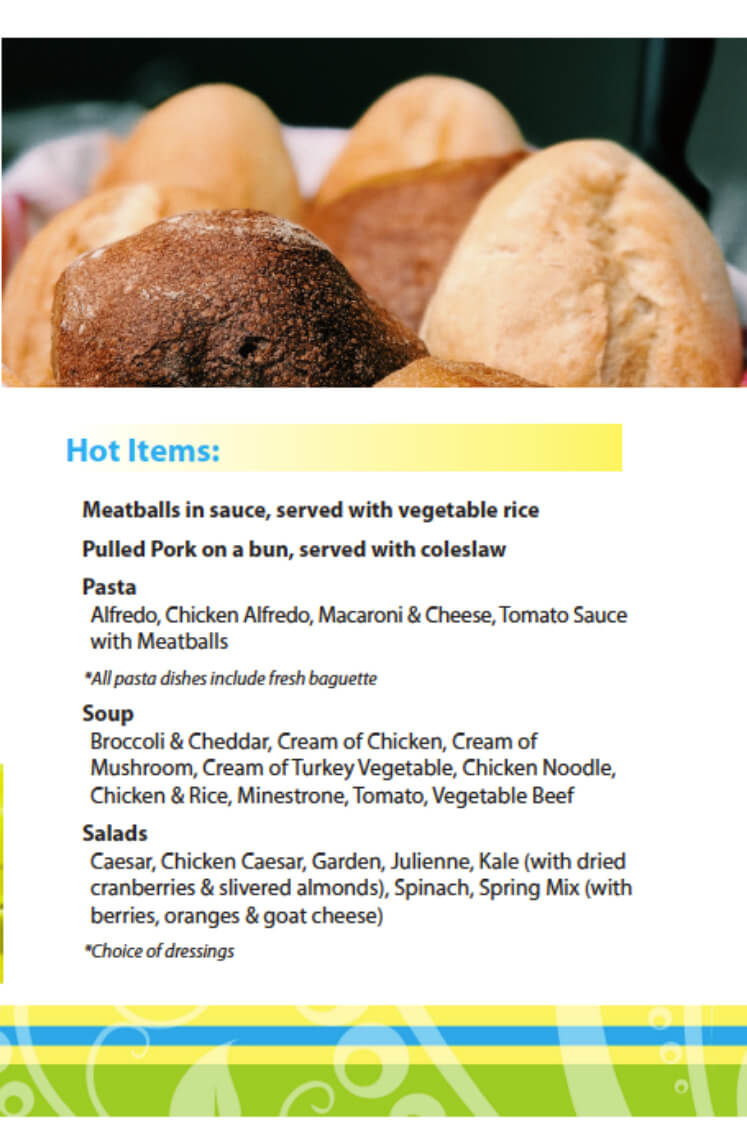 Do you need more information?
Call us today at North Durham Health Centre and we would be happy to assist you!